Transform insights into action. Our innovative solutions enable you to derive intelligent insights and accelerate data-driven digital transformation.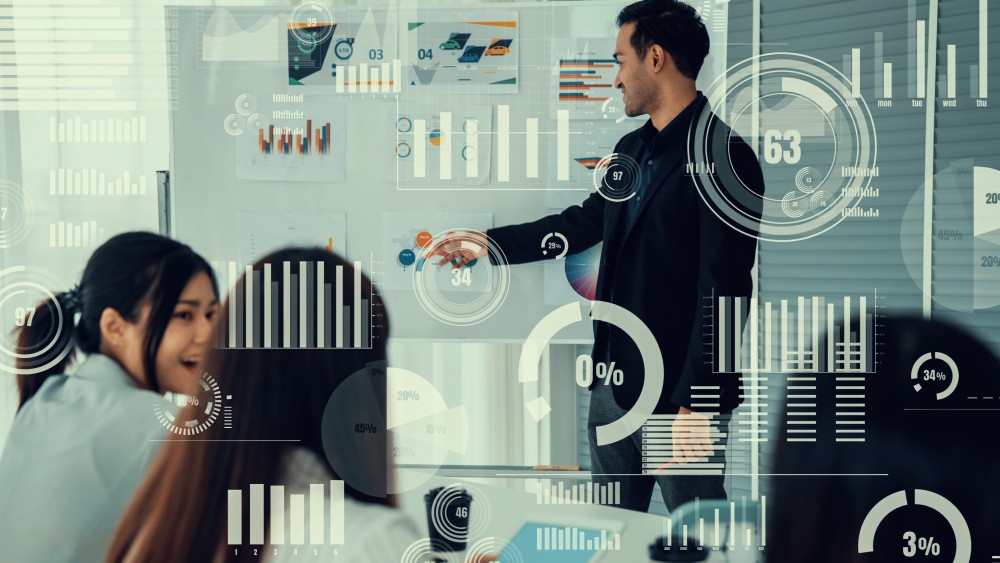 Unleash the true value of the data with our comprehensive Data Analytics and AI Solutions.
Our customized Data Analytics & AI services help organizations create new business models and revenue streams. With our approach, businesses can leverage data to tackle the unique challenges of the industry effectively, optimize costs, foster innovation, deliver exceptional customer experiences, and drive transformative growth. Partner with STL Digital and take the leap into the future of data-driven excellence.
STL Digital Data & Analytics Practice brings to you unmatched industry knowledge and a team of domain specialists, offering the key solutions to transform your organization into an intelligent powerhouse, enabled by the organization's Data and Analytics Framework. The STL Digital Data & Analytics Framework offers clients different frameworks and components which serve as solution enablers and implementation accelerators, point solutions for specific purposes and end-to-end solutions like the STL Digital Twin Solution, STL Digital Generative AI solutions, STL Digital Sustainability Solution. With focus on the following key areas.
of data management tasks, including design, deployment, and operations, can be reduced by implementing a metadata-driven data fabric.
is the expected growth rate of the Digital Twin market which was valued at $17.5 billion in 2023.
emissions have steadily increased since 2020, making them the largest source of emissions.
Consulting
Application Services
Operations
Analytics CoE
Competency Support
Partner Power
Consulting
Consulting
STL Digital offers expert data analytics consulting services to help businesses leverage data for actionable insights and strategic decision-making.
Our Offerings
Strategy & Roadmap
Architecture Blueprint
Design thinking & Solutioning
Product Evaluation
Data Governance & Catalog
Cloud Architecture & Migration
Application Services
Operations
Analytics CoE
Competency Support
Partner Power

Services: Data Analytics and AI