Engineer the Intelligent Enterprise – Transform your application landscape for Seamless Experience. Our solutions enable you to optimize costs, achieve operational efficiency and evolve into an intelligent enterprise.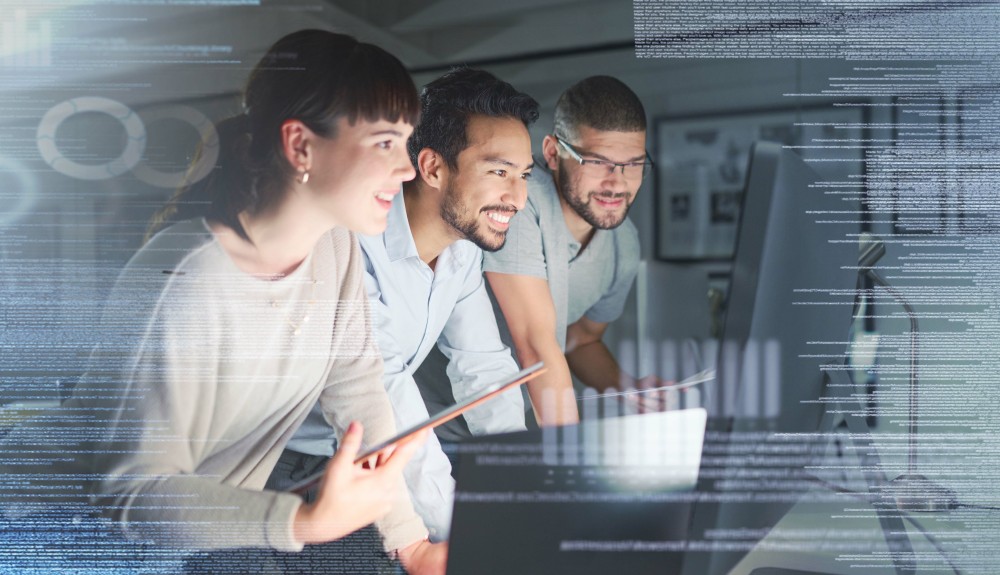 Experience flexibility, agility and scalability with our extensive solutions
STL Digital offers Intelligent & Sustainable Enterprise solutions through its SaaS & Enterprise Application Services (EAS). Our comprehensive approach facilitates rapid and innovative digital transformation, leveraging cloud-based delivery models to reduce complexity and costs. We specialize in seamless integration of new EAS solutions with existing IT systems, ensuring robust cybersecurity measures. We have built an ecosystem of industry players with market leading SaaS players, hyperscalers, collaborative startups and ERP providers to engineer an intelligent enterprise. Leverage our extensive partner ecosystem and let us guide your journey towards elevated enterprise performance.
Enhance with a more agile solution to reduce risk  and optimize
Drive process Improvements to accelerate and shorten delivery related improvements and allow business growth with better experience.
Realize business benefits and explore new possibilities with innovation in mind. 
of organizations will exclusively depend on SaaS applications to handle their mission-critical workflows by 2025. SaaS usage has ballooned, powering many mission-critical workflows.
increase has been reported in the revenue for businesses that focus on improving customer experience.
of work activities can be automated using existing technology.
Enterprise Resource Planning (ERP)
Supply Chain Management (SCM)
Customer Relationship Management (CRM)
Human Capital Management (HCM)
Contract Lifecycle Management (CLM)
Enterprise Resource Planning (ERP)
Enterprise Resource Planning (ERP)
Re-evaluate the modernization of ERP to renew, reconfigure and rationalize.
Our Offerings
ERP Strategy & Advisory Services
Implementations, Migrations & Upgrades
Business Process Improvement & Automation
Application Development & Integration
Application Maintenance & Support Services
Supply Chain Management (SCM)
Customer Relationship Management (CRM)
Human Capital Management (HCM)
Contract Lifecycle Management (CLM)

Industry: Energy, Resources and Utilities
Services: Enterprise SaaS, SAP