Let's Engineer A Better Future
We highly value curious minds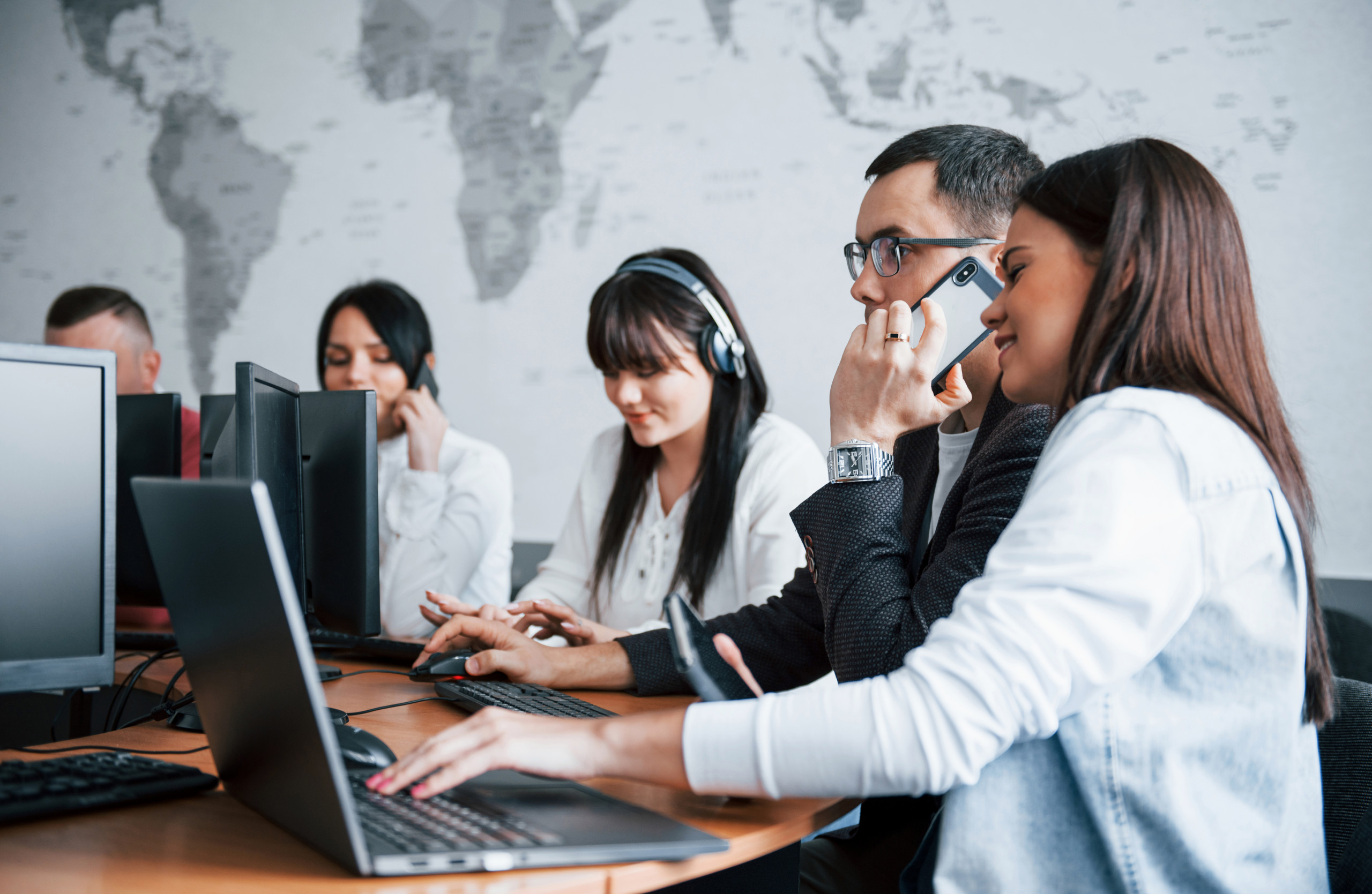 STL Digital takes great pride in being the sovereign blend of legacy and innovation. With 25 years of engineering excellence from STL and over 250 years of leadership experience in driving digital transformations, we offer the agility of a start-up to create cutting-edge solutions. Our progress is fueled by our commitment to engineering experiences. Our team of 1200+ experts bring diverse industry and technology expertise, all united in one mission to engineer exceptional experiences.
Diversity, equity, and inclusion are the guiding principles that shape how we form our teams, cultivate our leaders, and foster a culture that celebrates and embraces everyone.
At STL Digital, we highly value curious minds and their passion for technology and innovation. We invest in the personal and professional growth of every STLer. We recognize and celebrate their achievements at every milestone. We actively seek out talented individuals to join our team who can contribute to engineering world-class experiences.
Ready to engineer the future with STL Digital?
Be part of our dynamic journey towards groundbreaking achievements.
At STL Digital, we work with the latest technologies in the industry. The nature of our institution, bringing in both experience and youth together, has built STL Digital to be flexible & agile in all our processes and environments, which our clients have clearly recognized. The most special aspect for me has been witnessing the exponential growth that the organization has achieved, and to be able to be a part of this change.
Ashwin Kumar
Coming to work everyday is a pleasure for me because of the amazing people I get to work with. Joining as a Tech Lead less than a year ago, I've had the privilege of collaborating with incredibly friendly and dedicated individuals. The communication channels with senior management are open and transparent, creating a comfortable atmosphere where I feel encouraged to share constructive feedback without hesitation. STL Digital provides an unwavering focus on its business and its employees alike. The flexible working hours and a pleasant work environment, allows me to concentrate on my work and personal development.
Savitha Shankar
I joined STL Digital as a fresh graduate, and the journey since has been incredibly rewarding. The focus on professional growth, work-life balance, and employee satisfaction creates a positive and supportive environment that I've come to like working in.Through robust training, mentorship, and challenging projects, I've gained valuable skills and expanded my abilities, while my mentors and manager understood my strengths and weaknesses, guiding me on a fruitful learning path. I am grateful to be part of such a remarkable organization and look forward to growing and thriving with STL Digital in the future.
Sanya Raghuvanshi
As I worked with STL Digital for the past year, my biggest satisfaction has come from working with some of the most renowned minds in the industry. I see tremendous growth in myself as I work with experts in various fields with over 15 years of experience. As my mentors, they have also made sure to instill a strong work-life balance which is always refreshing to me. With their close guidance, I have grown rapidly and also have been appreciated for the work that I do.
Yatin Taneja
#UnscriptedStories @STL Digital
Meet our #STLer Sangeetha Ramakrishnan - Analytics division Head at STL Digital. She is a native of Chennai who was born and raised in a household of scholars and has had an unwavering love for books. She completed her B.Tech at Guindy Engineering College, Anna University, and after 19 years of professional experience, decided to pursue her passion for Data Science. She completed her M.Tech in Data Science from BITS Pilani. Aside from being a skilled techie, Sangeetha is an accomplished artist who loves to delight her friends and acquaintances with her canvas paintings. In 2019, she participated in an art exhibition on Canvas. Furthermore, Sangeetha is a talented athlete who has won medals in various competitions. Sangeetha's mother and alma mater's instructors instilled in her the value of philanthropy. As a result, Sangeetha is a regular supporter of Sevalaya, a charitable organization. Her family's celebrations are incomplete without sponsoring meals and organizing fun events at Sevalaya. Sangeetha embodies the true spirit of an #STLer - adeptly juggling multiple roles with enthusiasm and inspiring her peers. We at STL Digital are proud to have Sangeetha as a part of our team.
Introducing Mahima Agarwal, our talented Sr. Solutions Architect at STL Digital. Mahima, an IT wizard, is constantly motivated to seek knowledge and consistently acquires new skills. Beyond her IT expertise, Mahima's talents extend to various creative realms. She has received professional training in dance forms like Kathak and salsa and inherited a love for cooking from her mother. Mahima is also an avid traveler and enthusiastic about learning astrology. In addition to her success in the IT profession, Mahima thrives as an entrepreneur. She has founded Firangi Fusion, a cloud kitchen in the UK, and Mauve by Mahima, a flourishing event management company. She has also launched Fabura Crafted Store, a home decor line that celebrates hand block printing. Inspired by the philanthropic work of Mrs. Sudha Murthy, Mahima aims to make a positive impact and create a legacy of compassion and leadership. She volunteers at Tapasya, an old age home, during her weekends and passionately supports the education of underprivileged girls. Mahima's extraordinary journey embodies the true spirit of #STLer, inspiring her peers to embrace growth, fuel innovation, relentlessly pursue excellence, and prioritize work-life balance. We are proud to have Mahima as part of our team at STL Digital.