We engineer experiences empowered by emerging technology and fortified by our visionary leadership. Our leaders bring a wealth of industry knowledge, a global perspective, and a steadfast commitment to engineer future-ready solutions. Fuelled by a passion for innovation, we craft a future where seamless experiences and unparalleled customer satisfaction converge.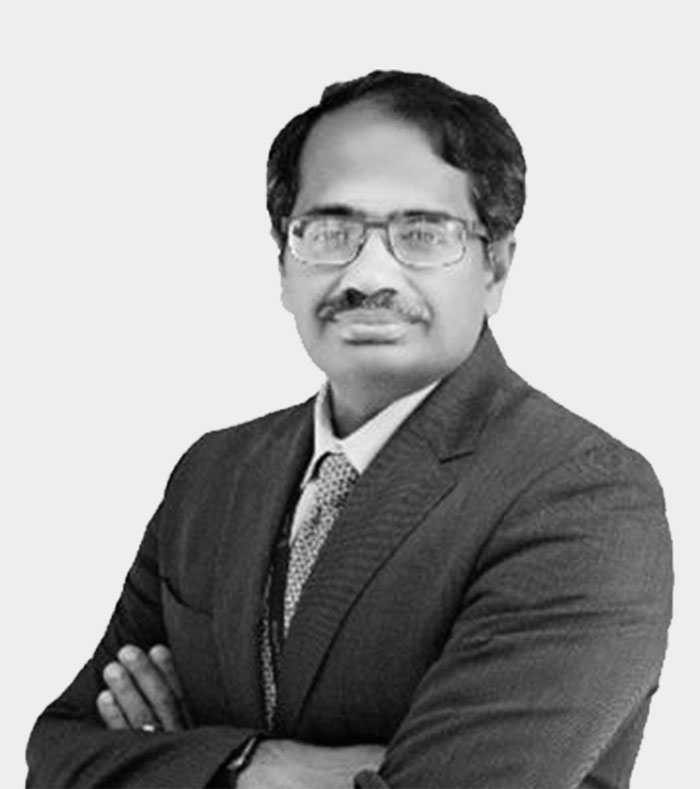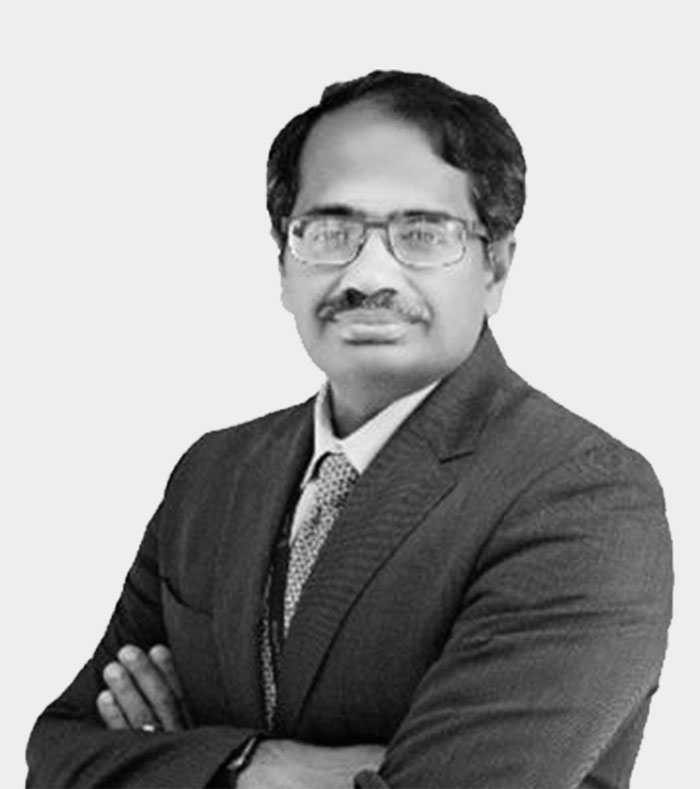 Raman is an IT Products & Services veteran with over 30 years of leadership experience at TCS Hitech.
At TCS, Raman was a pioneer of several technology practices that have evolved into large businesses under his able leadership and vision. He also played a big role in expanding TCS into several markets around the world. With vast domain knowledge and expertise of managing mega-scale service offerings under his belt, he is leading the industry into its next paradigm shift with STL Digital.
Raman holds a Masters of Engineering degree in Electronics & Communication from the Indian Institute of Science (IISc).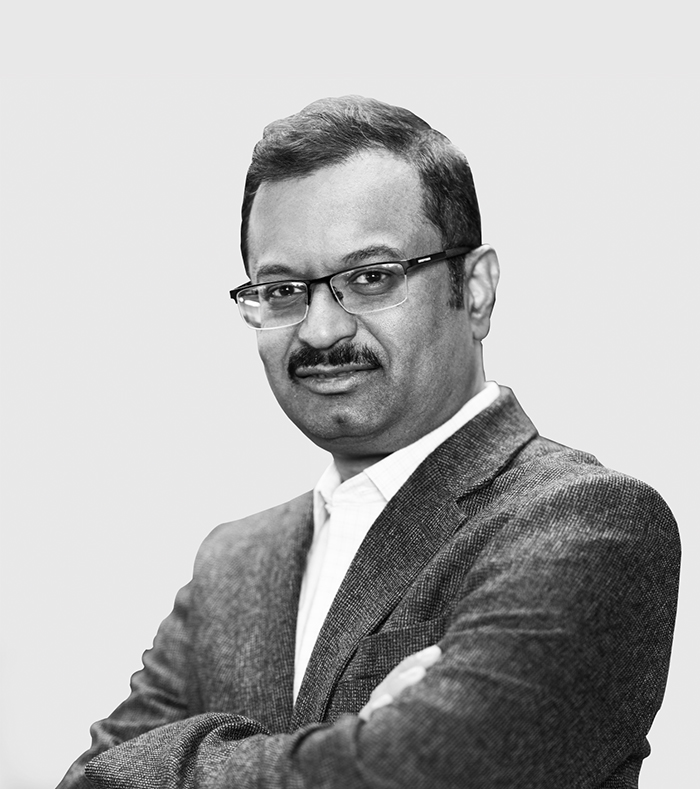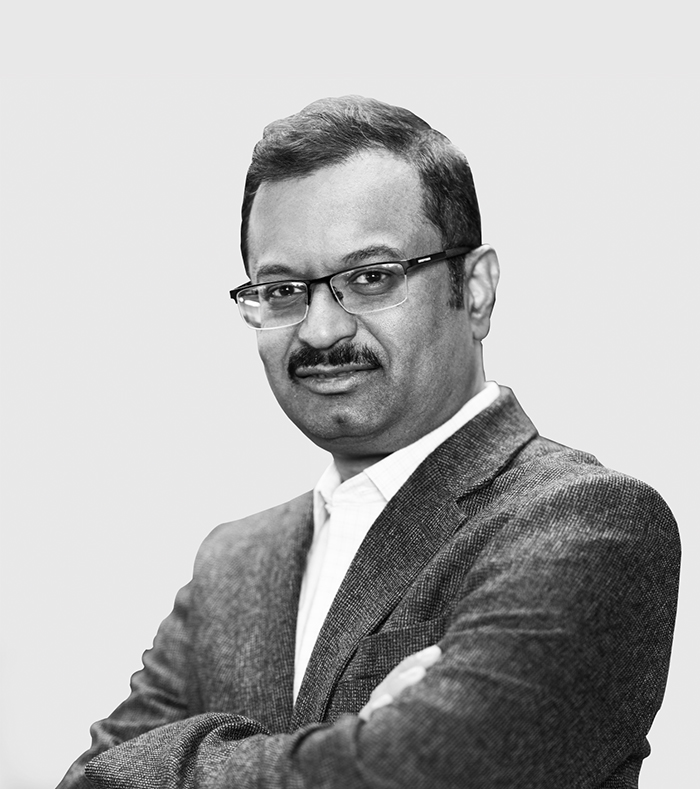 Naveen has over 29 years of experience in IT Services with expertise in IT Strategy, Operations and Finance. In his current role, Naveen overseas accounting, financial planning and analysis, treasury, internal audit and tax functions, he is also responsible for creating new business models, enabling presales & solutioning, building high performance teams, streamlining processes, enabling workplace transformation, and ensuring delivery excellence and P&L at STL Digital to drive successful outcomes for associates, customers, and partners.
Naveen has performed several leadership roles globally in sales, customer relationships, delivery, and operations. Naveen was formerly at Tata Consultancy Services (TCS), where he was Head of Global Business Operations for the HiTech unit. As part of the High-Tech leadership team of TCS, Naveen developed and executed business strategies leading to the growth of the unit. He was also responsible for P&L management with revenues of over USD 1.5 billion.
Naveen holds a bachelor's degree in Computer Science & Engineering from the University of Mysore, India, and an Executive Leadership Certificate from Stephen M. Ross School of Business.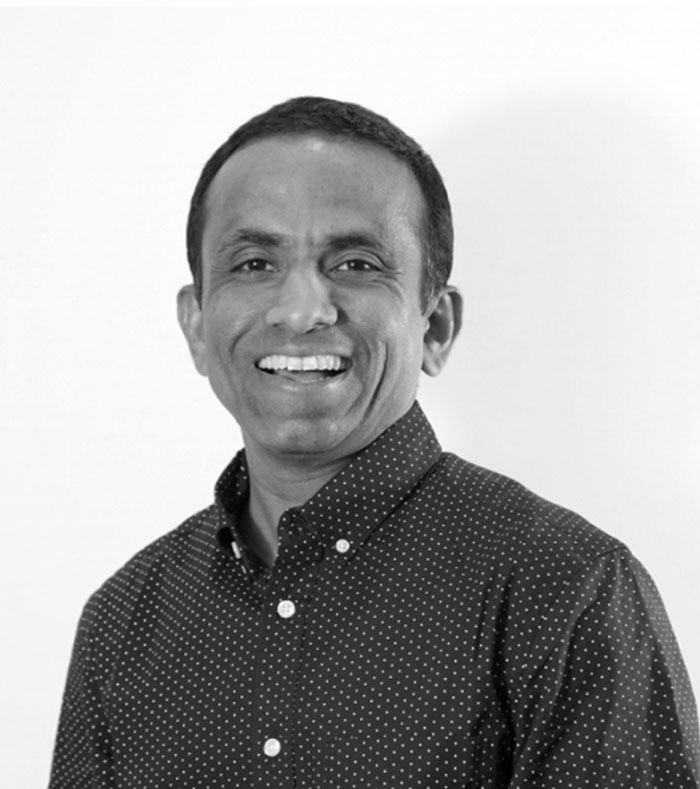 Chief Technology Officer & Head – Digital Services and Alliances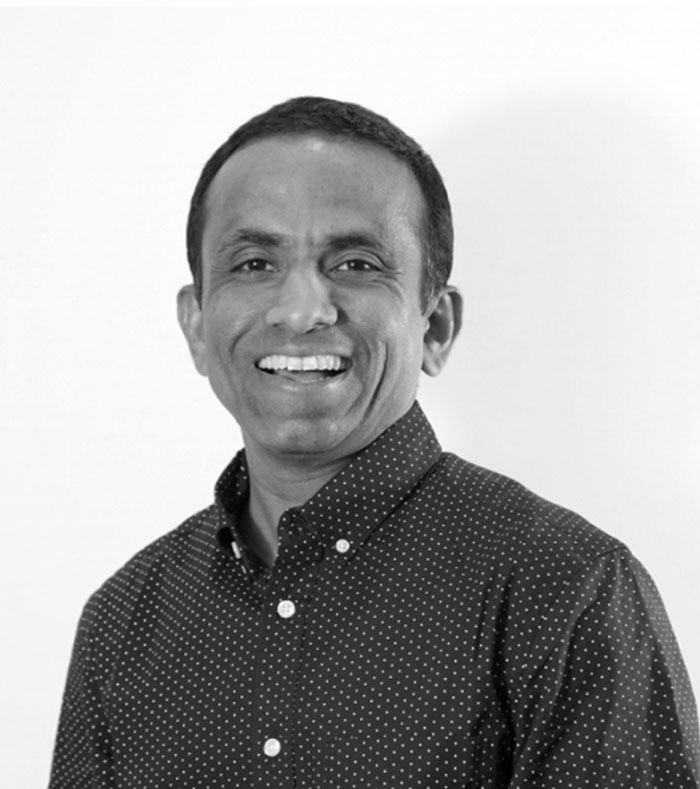 Chief Technology Officer & Head – Digital Services and Alliances
Spandan Mahapatra is the Chief Technology Officer & Head of Digital Services & Alliances, STL Digital. Spandan leads the integrated functions of Technology, Products & Platforms, Services & Alliances. He has a rich and diverse experience of 23 years. Throughout his professional career, he has held leadership roles across functions and geographies.
Spandan and his product engineering team are in charge of developing new products with use cases across digital services and industry segments. Spandan is leading the way in developing and delivering highly-differentiated consulting, advisory & implementation services capabilities for STL Digital across major digital focus areas: Cloud, Data, SaaS, Cyber Security, Blockchain, Web 3.0, MACH and Product Engineering. With his team, he is leading a strategic collaborative alliance organization with industry-leading partners and an emerging startup ecosystem. This alliance organization is integrated with the Digital Services via a seamless feedback and planning loop with business and innovation teams. A collaborative environment and an agile team are fuel for him. Spandan derives a lot of satisfaction and mutual growth in grooming and building high-performing teams. He has a proven track record of incubating new technology services lines in the past. Spandan loves to collaborate by reducing friction and focussing on a common purpose and shared goals & objectives. He is an efficient problem solver and motivator who is driven to achieve a higher purpose.
Spandan is certified on multiple technology platforms and has a hands-on approach to business opportunity identification , problem solving and technology adoption , with a business use case and outcomes lens.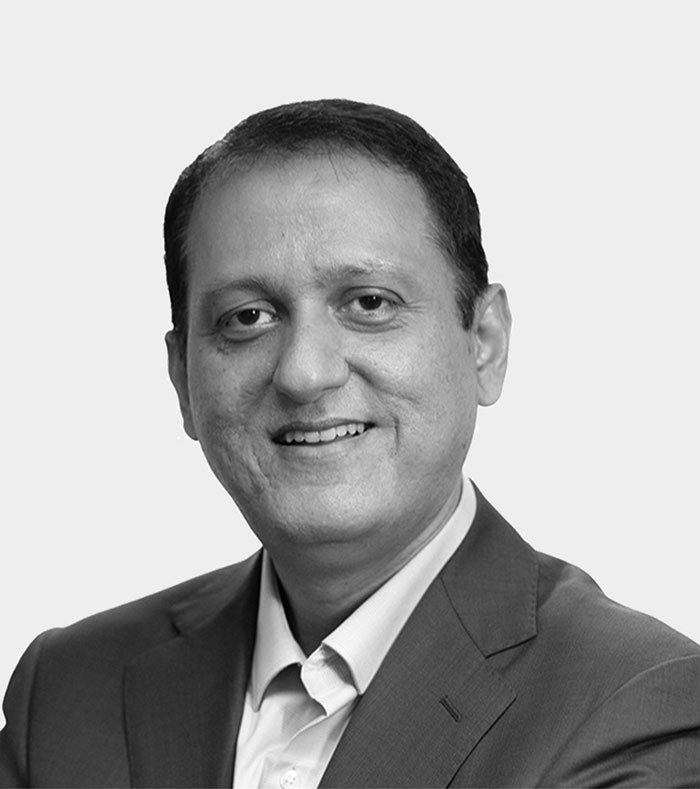 VP & Global Head – Media, Communication and Services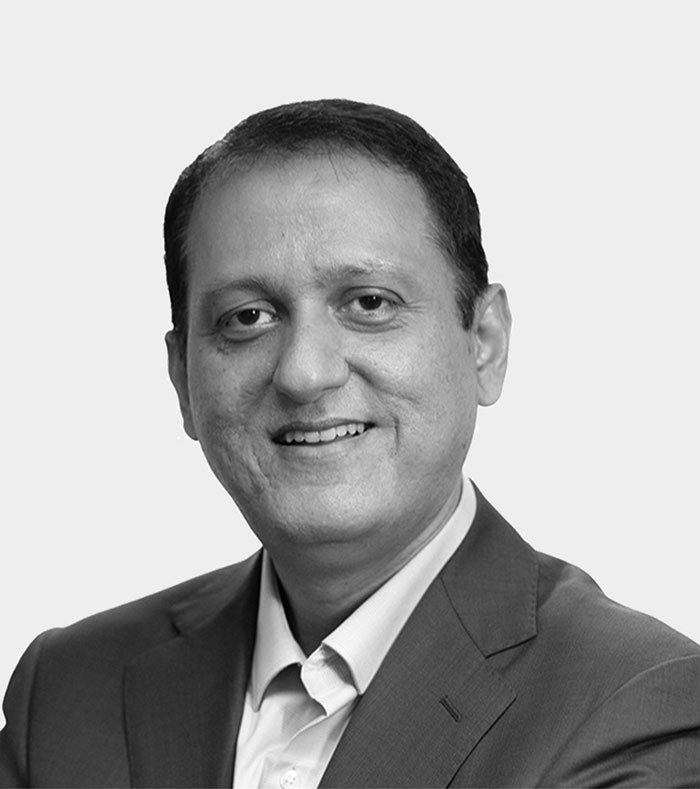 VP & Global Head – Media, Communication and Services
Deepak Sharma is a seasoned technology expert who has handled a variety of leadership positions across many regions and industry verticals. Deepak works with C-suite executives and boards of the world's leading organizations, helping them accelerate their digital transformation and innovation journeys to enhance competitiveness, drive profitable growth and deliver sustainable value to their stakeholders while attracting top talent for STL Digital and strengthening STL Digital's brand reputation and the impact STL Digital makes in local communities it works in.
He comes to STL Digital from Tata Consultancy Services, where he was Business Head for Information Services and New Media business units. In this role, Deepak was responsible for clients, people, and financial performance for the business unit globally. Over the 24 years in TCS, Deepak held many key leadership positions across P&L Management, Client Delivery, Relationship Management, Business Development and has led many innovative technology programs for clients across a variety of industry sectors, including Information Services, Media, Financial Services, High Tech, Software and Platforms.
Prior to this role, Deepak was the Business Head, TCS Global Delivery Centers at Cincinnati, USA where he was responsible for several strategic accounts and major clients, TCS North America talent acquisition, management, and deployment strategy and TCS Cincinnati business development and delivery. Deepak delivered significant growth of technology services in areas such as data, cloud and AI/ML while working towards establishing TCS Drones Research Lab and TCS IoT Binging Life to Things Lab at Cincinnati Delivery Center. Deepak also championed various community initiatives such as the award-winning STEM and computer science K-12 education programs namely, GoIT and Ignite my future in School.
In 2021, Deepak graduated from the Cincinnati USA Regional Chamber's Leadership Cincinnati Class 44, a one-year long civic leadership development program with active and immersive learning experience for established leaders in the Greater Cincinnati region.
Deepak has served on many boards including being a member of Board at Cincinnati USA Regional Chamber and REDI Cincinnati Finance and Technology Advisory Board.
A graduate of TCS's Executive Management program from Stephen M. Ross School of Business at University of Michigan, Deepak has a bachelor's degree in Engineering from University of Pune, India. Deepak and his wife along with their daughter are residents of Mason, a northern suburb of Greater Cincinnati region.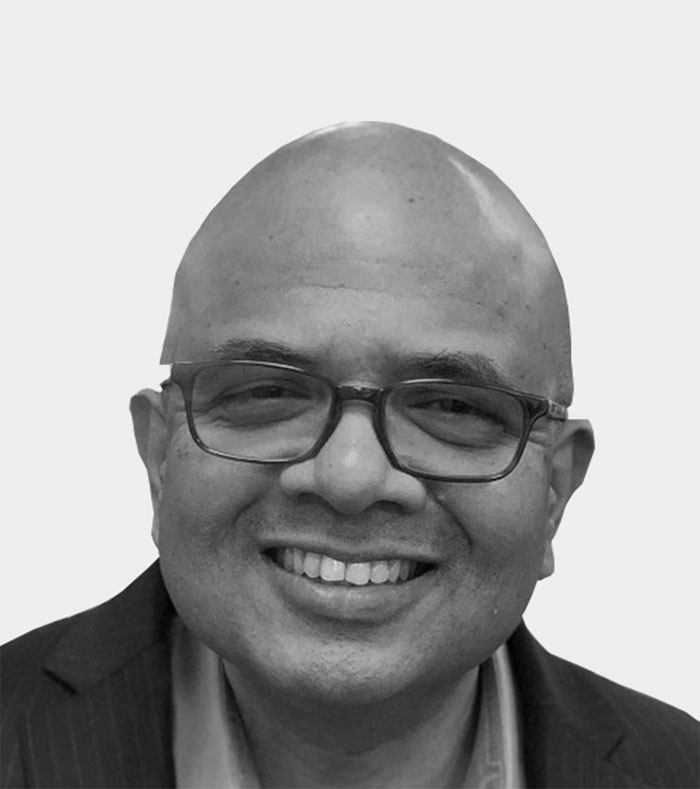 VP & Global Head – Technology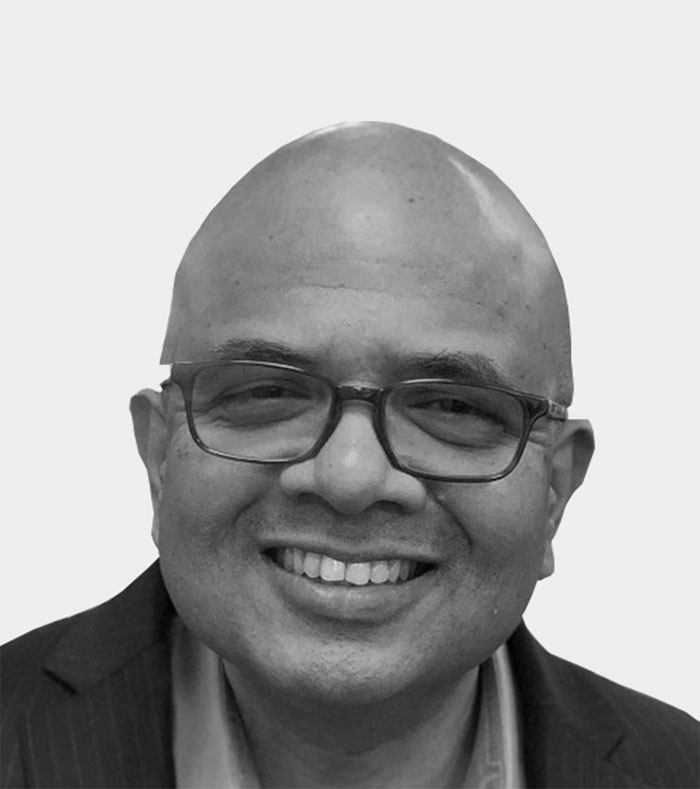 VP & Global Head – Technology
Gopinathan brings over 30 years of expertise in IT strategy and services, business development, and ecosystem growth to the table. He has exhibited significant proficiency in technology verticals throughout the world.
Prior to joining STL, Gopinathan was the Global Head for the software segment of the Hi-Tech industry vertical at Tata Consultancy Services. There, he oversaw sales, delivery, and profit and loss.
Gopinathan holds an engineering degree from the University of Madras. He has also attended Executive Leadership training at the University of Michigan Ross School.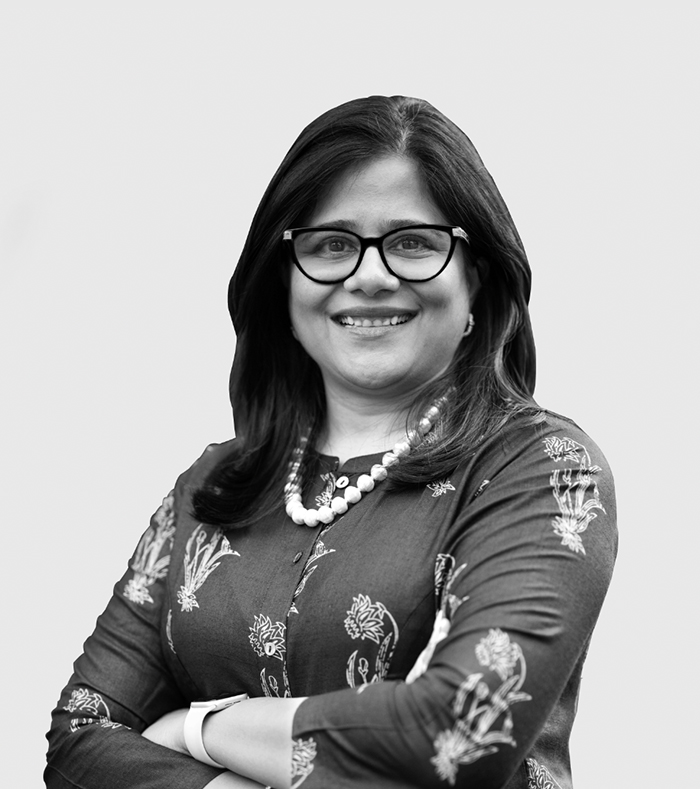 Global Head – Marketing & Communications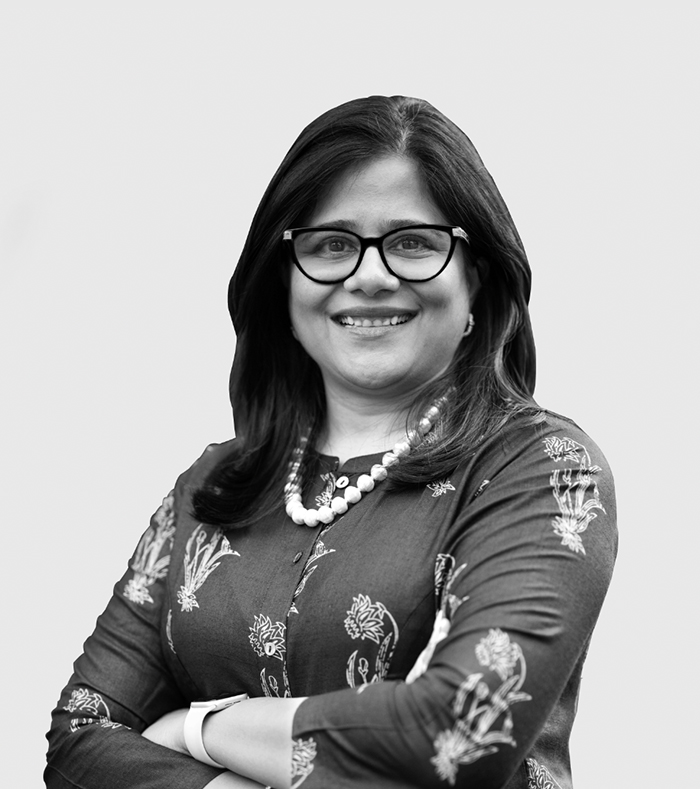 Global Head – Marketing & Communications
Abha is a seasoned marketing professional with more than 23 years of experience in the IT Industry. As Global Head of Marketing & Communications for STL Digital, Abha is focusing on building and nurturing the STL Digital brand and positioning STL Digital as an industry thought leader. She brings in innovative marketing initiatives to drive growth and create unique experiences for customers, partners and employees.
Abha previously worked at Tata Consultancy Services (TCS) as the Global Head of Marketing for the Technology, Services, and Alliances Business cluster. As a firm believer in marketing as a revenue driver, she spearheaded the Account based marketing program at TCS which received the 2021 ITSMA Marketing Excellence Award. During her tenure of more than 18 years at TCS, Abha has made significant contributions to the company's brand strength and led a number of customer acquisition and growth-focused marketing programs.
Abha is based out of Mumbai and loves to travel. Abha is passionate about encouraging diversity and nurturing young leaders. She holds a bachelor's degree from VNIT, Nagpur. Abha is a gold medallist from IIM Kozhikode's Executive Management Program in Marketing and has also undergone the Executive Leadership General Management Program from Ross School of Management, Michigan.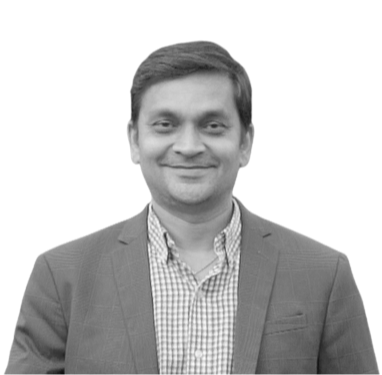 VP & Global Head – Life Sciences, Healthcare and Manufacturing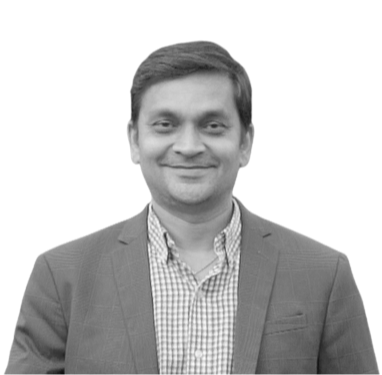 VP & Global Head – Life Sciences, Healthcare and Manufacturing
23 years of experience working in leadership roles as an Industry, Manufacturing & IoT Solutions Lead. His responsibilities in these roles included Digital Manufacturing & IoT solutioning, partner solution creation, strategic planning, developing competitive strategies and leveraging partnerships & alliances for revenue growth. Verticals focussed on: Pharma & Life science, Manufacturing (Process & Discrete), Retail & CPG.