Introduction
Businesses are constantly asked to do more to solve social and environmental problems. In order to improve their business operations and financial well-being, many big brand companies are therefore taking the sustainability challenge seriously and working to reduce their environmental impact while enhancing their reputations.
However, numerous ecosystem challenges go beyond the jurisdictions and may require systemic modifications that might not be possible for individual firms or industries. In such circumstances, the best way for businesses to achieve environmental sustainability is to partner with entities like governments, local communities, investors, NGOs, and other companies. These partnerships will be distinctive and complicated joint ventures, comprising multiple parties. Let's discuss how it can be achieved and the benefits it will bring for the future of these partnerships.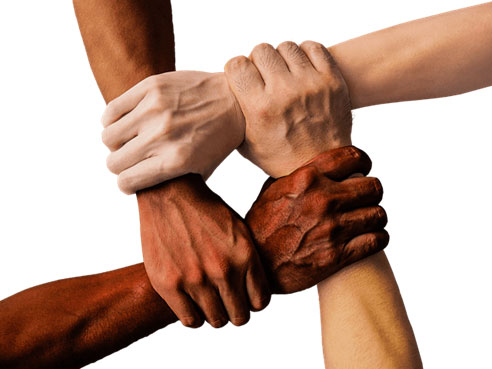 Essential principles for creating sustainability partnerships
1. Churn out clear motives for collaboration
When companies enter into a sustainability partnership simply because they don't want to feel left out, it shows their commitment as weak. Any partnership must make true sense for all participants, whether their main interests are commercial, social, or environmental. Self-interest is the most sustainable motive for successful collaboration. A small issue can be more damaging to a coalition than a big one since the returns for solving it may not excite participants or offer justification for the effort involved. On the other hand, it does help to be in the spotlight. Although you should not create business partnerships simply for PR reasons, progress and publicity can go hand in hand. Attention can bring credibility and support and can generate the much-needed momentum to grow further.
2. Seek professional help.
Most partnerships require a facilitator to get the ball rolling. When companies come together, each has its own biases, incentives, and culture. These can come in the way. Conflict odds are very high when the companies are competitors or from entirely different sectors & cultures. The first few days and months are particularly difficult. Company management is usually slow to commit staff and generally waits for the other partner to provide resources first. The partnership can progress through proper and fair negotiation through pooling money for a facilitator.
3. Appoint deserving people to the cause
If either partner fails to appoint qualified human resources, it is imperative to check the motives for entering into the collaboration. Working on a significant partnership should be a promising career builder, not a dead end. The partnership's vision is particularly crucial at the beginning, as the effort needed is similar to a start-up. Talented and dedicated individuals will give everything they have if they believe in the collaboration goals.
4. Be flexible in defining victory.
Success may come from unforeseen circumstances and directions. The collaborating companies must be ready to embrace it. Ex: USCAP (the United States and Canadian Academy of Pathology) set out to clear national cap-and-trade legislation. While that did not materialize, eleven US states have installed such systems, and numerous countries are thinking about them or deploying them immediately. Is this because of USCAP? The answer is no. But did the collaboration help to create the way by instilling a business-friendly approach? Most likely.
5. Be prepared to let go.
At some juncture, the collaboration will either lose steam or become independent. That separation process must be put in place as soon as possible. Some partnerships are designed to achieve a specific goal. Once that goal has been attained, or the window for success has closed, it's time to pull the curtains. No partnership should be kept going beyond its shelf life.
The benefits of sustainability partnerships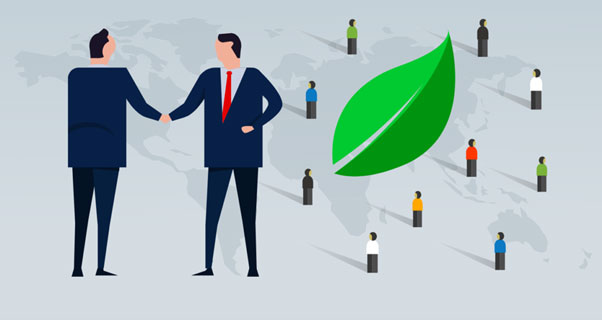 Reduce your carbon footprint significantly: By committing to partnering with other environmentally friendly businesses, you not only diminish your carbon footprint but also support a shift towards sustainability.
Reduce consumer stress: Environmentally conscious organizations usually deploy eco-friendly production processes, reducing their environmental impact at multiple stages until final dispatch. When you partner with firms that utilize green production processes, you can get both happiness and health.
Cost Savings: Eco-friendly companies lay great emphasis on reusability. When you opt for reusable products, you save a lot of money simply by eliminating pay-per-use costs.
No toxic materials: With sustainable collaboration, you'll usually see a strong push towards using plant-based materials. These products reduce your exposure to toxic substances, and their production processes will release significantly less carbon dioxide into the atmosphere. They have a much lighter impact on the environment after they have to be recycled or thrown away.
Boost your brand image: When you collaborate with a sustainable business, you show the entire world that your firm takes saving the environment seriously and is making a sincere effort to support the cause. This commitment usually impresses the customers and will make them loyal in the long run.
An example of collaboration for sustainable development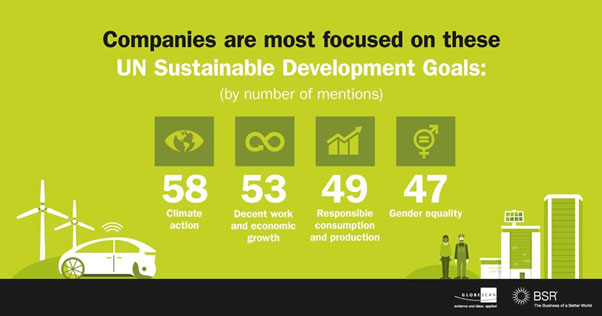 Clean Cargo: It brings together top global companies, cargo carriers, and freight forwarders to diminish the environmental impacts of global goods' transportation and promote responsible shipping among companies. The Clean Cargo Methodology related to CO2 emissions benchmarking and calculations has become the worldwide standard of the sea container shipping sector, collecting data from over 85% of container shipping.
The acquired data shows that since 2009, the Clean Cargo members have managed to reduce their CO2 emissions by 35% per TEU-km. Clean Cargo is elevating its collaborative efforts to bring innovation and drive change to align with the new target set by the International Maritime Organization is to reduce shipping emissions by 50% by 2050. They will give top priority to providers who meet their criteria, thus incentivizing more investment in renewable energy solutions.
Conclusion
Companies building partnerships to save the environment and grow together have a much better chance of succeeding both financially and socially, as they create a sense of trust among their consumers. Most companies in the world must discuss the prospects of sustainable collaboration by resolving their differences and getting together to achieve one primary goal of saving the environment, which in turn will save humanity.
FAQs
1. How do we know if a collaboration is eco-friendly?
A: The factors that prove a collaboration is eco-friendly are
Transparency
Certifications.
2. How can collaboration be more sustainable?
A: A collaboration can be more sustainable by,
Measuring carbon footprint in each production operation and taking necessary steps to reduce their impact
Mapping the supply chain
Reallocating advertising & B2B spending
Paying employees a living wage.
3. Which are the most eco-friendly companies in the world?
A: The top eco-friendly companies in the world are
Schneider Electric
Stantec
McCormick & Company
Metso Outotec
Cisco Systems, Inc.
4. Is eco-friendly collaboration profitable?
A: Eco-friendly collaboration is eligible for a tax break and subsidies and will have a better brand image as customers prefer products and services from companies that genuinely care about the environment.
5. Which eco-friendly products have become popular in the market?
A: Some of the eco-friendly products that have become trending in the market are
Eco-friendly beauty care
Reusable Kitchen Products
Reusable health and home goods
Sustainable product packaging.
6. Why do companies prefer to go green?
A: Some of the reasons why companies prefer to go green are
Tax credits
Healthier workplace
Improved efficiency
Better brand image
Cost savings
Increased customer base.
7. What are some of the top trending eco-friendly technologies?
A: Some of the top trending eco-friendly technologies are
Solar Powered Products
Smart Water Filter
Wireless Keyboard
Smart Power Strips
Air Source Heat Pump.