Introduction
There was a time when employees were expected to show up at the office at a specific time and log off at a certain time. They earned hourly wages or a monthly salary. They also had to work for a minimum of forty or less hours per week per company requirements, regardless of whether the workload was less or more. But, thanks to technology, everything has changed significantly during and after the post-Covid-19 pandemic. Now, there is a new way of working that is not restricted to time or place, which has given rise to the development of the gig economy. Let's find out how technology helped create the gig economy and how we can sustain it for a long time.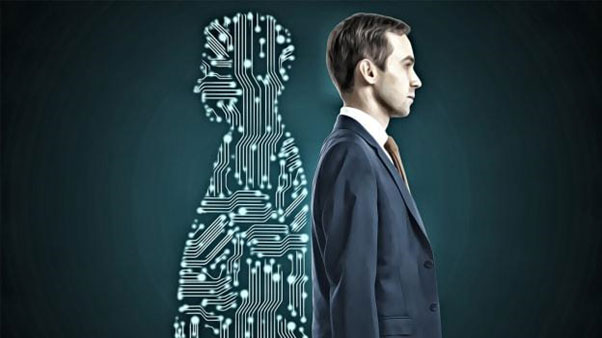 How did the gig economy start?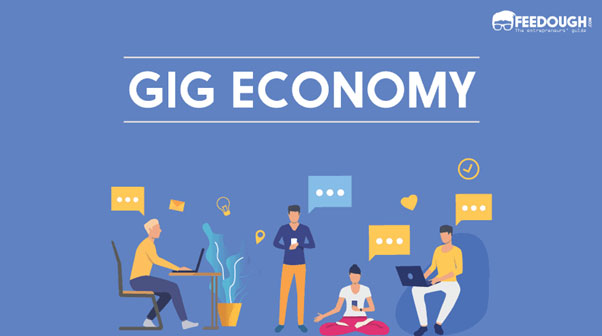 Let's start by looking at the reasons for the emergence of the gig economy and the platforms that have made it sustainable for a long time. First, independent contract jobs became prominent once the internet became a default mode of mass communication. Individuals can work remotely from any corner of the world through basic communication technologies such as email and instant messaging. It meant firms could recruit people on a short-term contract basis without bringing them into the physical realm, which would require additional office space.
Technology-enabled platforms were created specifically to connect people with people who might need their goods or services after the gig economy's initial success. E-commerce platforms such as eBay made their name in this regard, but the significant change came from online platforms designed to assist skilled and passionate people in finding suitable gigs. Ex: Through AirGigs, musicians and vocalists were able to get opportunities to record with labels for clients willing to pay for it. Also, Ridesharing apps such as Uber enable skilled or semi-skilled drivers to set their time frame, pick up passengers, and generate income per their wish. Furthermore, numerous other platforms, like Fiverr have established a freelance marketplace where people can offer almost any technical and non-technical service for a fixed charge.
A tech-enabled rise of the "human cloud"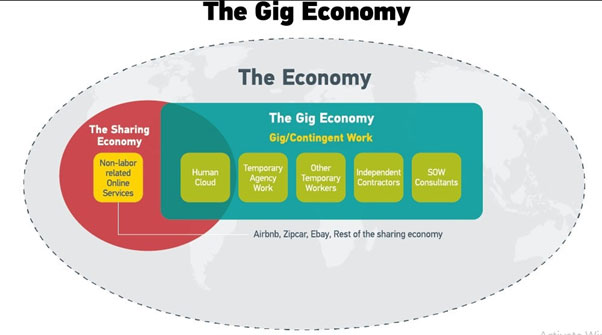 Technological advancements such as AI (artificial intelligence), ML (machine learning), robotics, data analytics, etc., have reduced the space between people and the services they require or desire. The same logic holds good for the job market as well. Nowadays, people can work independently on a freelance or a contractual basis, and companies can have a readymade contingent workforce, usually called the 'human cloud.' Their services can be roped in as and when the requirement arises. This is especially becoming evident during the Covid-19 pandemic offering a bright future for the gig economy to stay and prosper.
Technical advances have also changed the way people look at their work. First, through a shift from a conventional office-based and fixed time ritual to a world of improved work-life balance, zero commute time, and elevated productivity. The human cloud platforms connect companies searching for gig workers with those browsing the internet for gigs. Some gig economy platforms, like AppJobs, GAP, Contently, GIG, etc., have made it possible for two individuals or companies to collaborate without the need for any physical meeting. Most companies have already tapped into the gig economy as a crucial part of their workforce management strategy. Ex: San Francisco-based company Instapage managed to save US$2.3 million by outsourcing jobs from gig platforms like Upwork.
Technology: Incubator & accelerator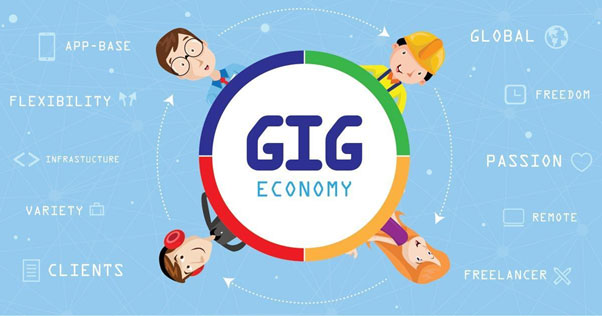 Always remember that technology gave birth to the 'gig economy'; hence, technology alone will nurture it and take it forward. Most importantly, technology is expected to generate new jobs that do not exist today, like virtual assistants that were unheard of only a few years ago. Also, AI is presumed to benefit developed countries like the USA, UK, etc., and developing countries like India, which has enormous human capital. For example, a report from Rewire for Growth anticipates that Artificial Intelligence can increase India's GVA (Annual Gross Value Added) by 1.3 %, increasing the national income by 15 % by 2035.
Flipping the work equation: the present and the future
The future for most companies will include a mobile workforce, a major chunk of which is evident from the trends going on after the Covid-19 pandemic hit the world. As time passes, we will see more skilled and semi-skilled individuals transfer into the gig economy due to the perks on offer. Ex: UrbanClap, a start-up company, currently has a lot of professionals working for them in the areas of wellness, beauty, home repair, and maintenance. The company not only offers excellent work flexibility to the workers but has also created the possibility to earn more income as compared to the income generated in the regular salon, where most of the income went towards profits or maintenance.
It's a win-win for everyone.
Since the gig economy will remain relevant for many years into the future, we must look into who benefits from it and how. In short, everyone involved has at least one positive to take home from the gig economy, although the depth of benefits may vary. Most certainly, employees getting attached to the gig economy experience direct benefits like flexible working hours and the option to select projects that interest them. Moreover, in the realm of work predictability, most people who have entered the world of gig work without second thoughts testify that having multiple sources of income is probably more secure when compared to working for a single employer.
On the other hand, companies can reduce their operational expenses. With the gig economy, they don't need to worry about providing fixed salaries every month. As a result, the hiring and training costs of workers will be reduced significantly, and the risk of making a substantial investment in employees who are not a great fit in the long term is also eliminated. Moreover, a single individual may not be ideal for every task. By recruiting the correct fit for each project, they can ensure consistency and quality are maintained in their work.
Conclusion
Technology has managed to eliminate the monopoly business owners enjoyed over work schedules and has helped all the stakeholders to assert more control over the work done by the workforce. As we move into the future, one can surely expect a significant role for gig workers in the company landscape and a prominent use of technology to enable the same.
FAQs
1. What are the benefits of the gig economy?
A: The benefits of the gig economy are,
Less expensive workforce for businesses
Better and more flexible options for workers
Extra income opportunities for skilled people
Autonomy and Independence
Immediate availability of a workforce.
2. What are some of the tools designed explicitly for the gig economy?
A: Some of the tools designed explicitly for the gig economy are
Work Market
Upwork
Intuit Workforce
Basecamp
Teamwork
TSheet
3. What are the necessary skills needed to thrive in the gig economy?
A: The necessary skills needed to thrive in the gig economy are
Building career-based challenges and problem-solving skills, we have more than responsibilities and job tasks
Creating and nurturing your team
Self-direction
Asking good questions
Agile Learning
Hustling
Self-promotion & branding.
4. What are the four major changes happening in the gig economy?
A: The four major changes happening in the gig economy are,
Transparency via blockchain
An upsurge in fully remote companies
Big corporates are using more freelancers
Strong networking among the freelancers.
5. What are some negative aspects of the gig economy?
A: Some of the negative aspects of the gig economy are,
Regular work may not be available at all time
No benefits like provident funds, gratuities, medical insurance, etc.
More isolation
Ethical issues
Complex projects may be difficult to execute through gig workers alone.
6. Is the gig economy informal or formal?
A: Simply put, the gig economy runs on a tightrope and is considered both formal and informal.
7. Who are all considered gig economy workers?
A: Online platform workers, freelancers, independent contractors, temporary workers, on-call workers, etc., are considered gig economy workers.